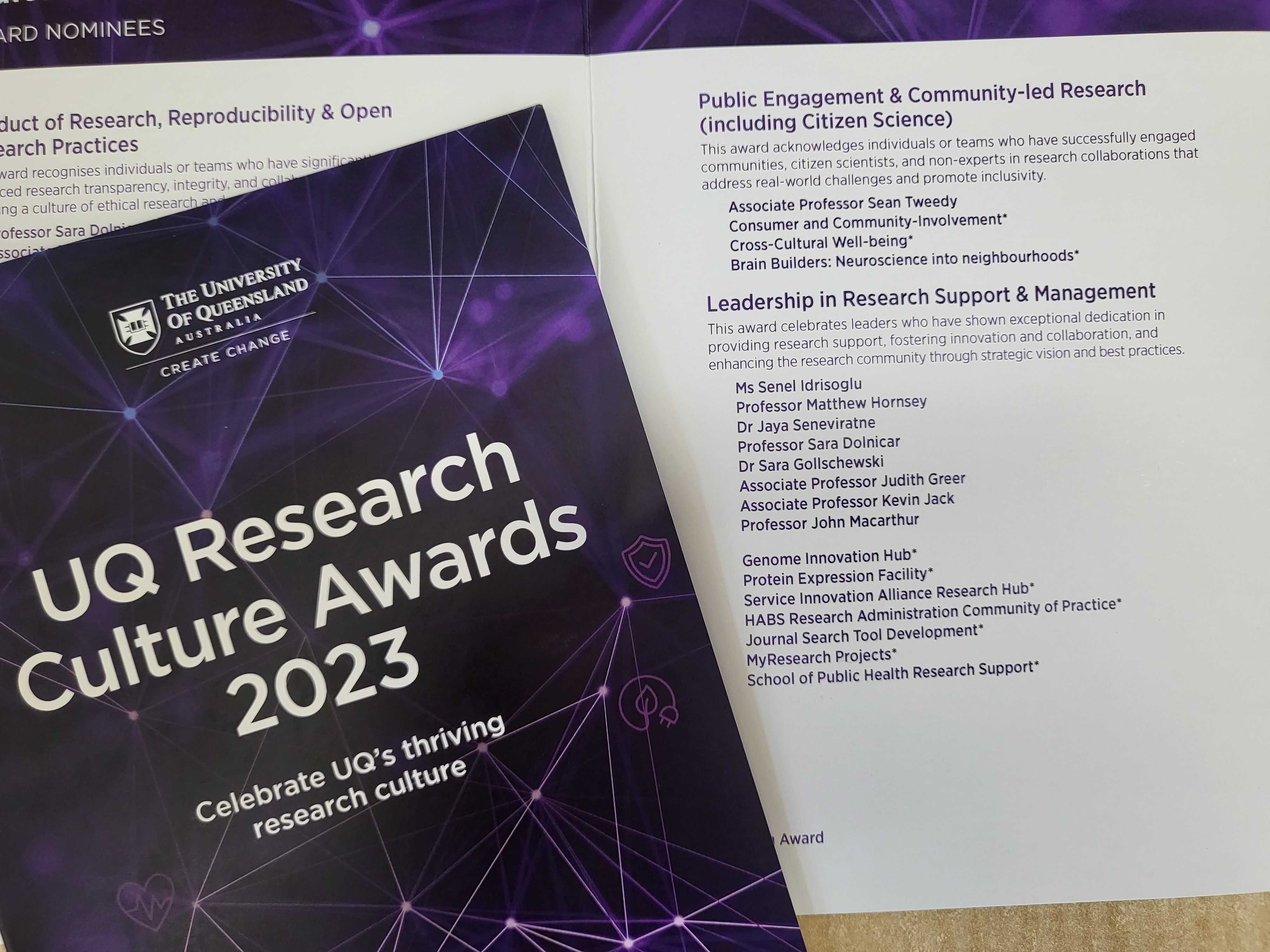 The Genome Innovation Hub is honoured to have been nominated for a UQ Research Culture Award for Leadership in Research Support and Management! These awards recognise outstanding contributions, achievements, and leadership that have significantly impacted the research landscape at the University of Queensland, and we appreciate this acknowledgement from the research community at UQ.
We were represented by Dr Sohye Yoon and Dr Subash Rai at a Research and Innovation Week event this morning.
Congratulations also to our amazing collaborators Dr Seth Cheetham and Dr Arutha Kulasinghe for both receiving prestigious UQ Foundation Research Excellence Awards as part of UQ Research and Innovation Week 2023!