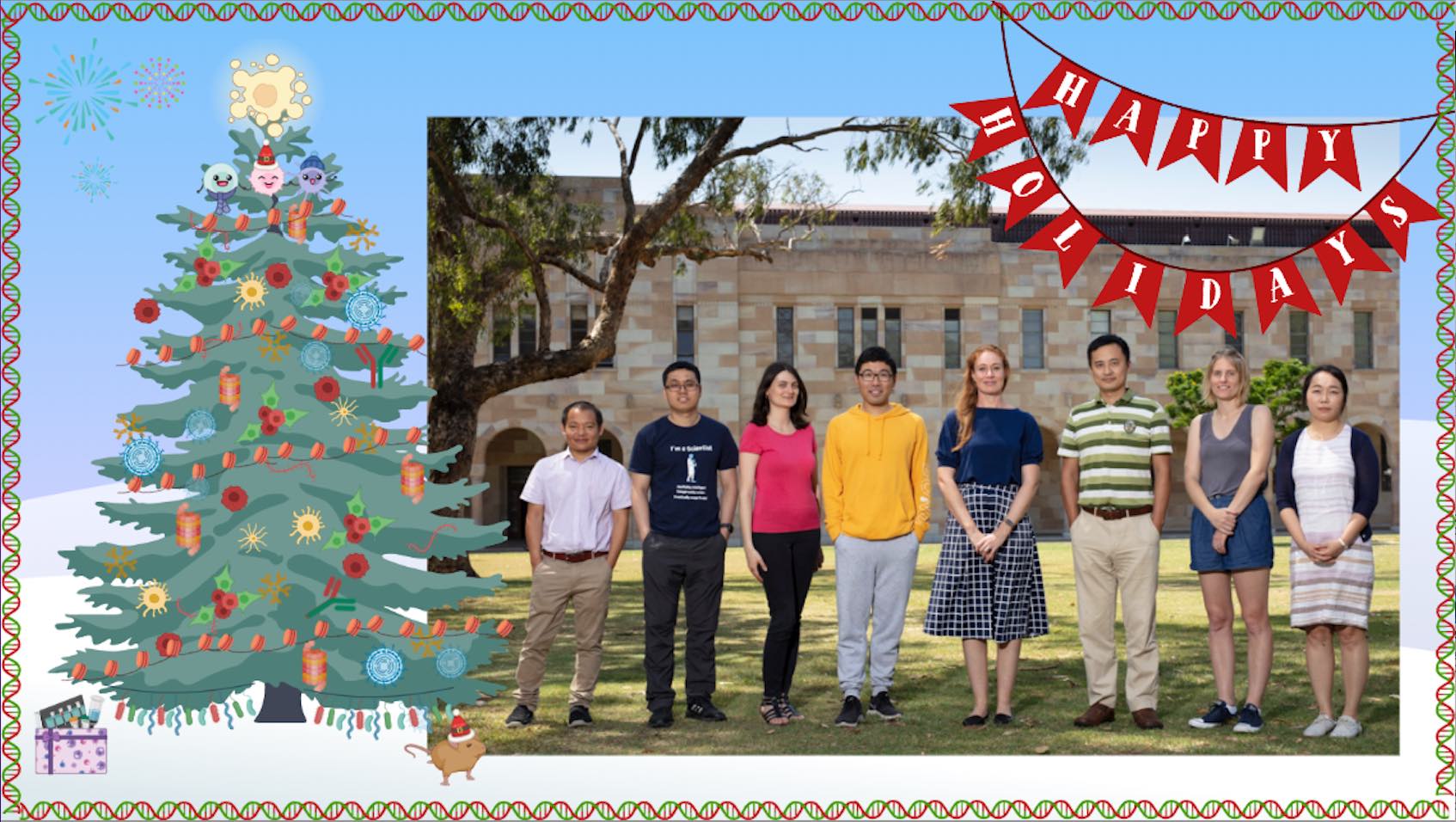 Happy Holidays from the
Genome Innovation Hub research team.
We hope your holidays will be filled with joy and laughter through the New Year!
Thank you to all our fantastic collaborators, amazing colleagues and super supporters for being part of another great year of innovative genomic and genetic research at
The University of Queensland!